Annnddd it's time for another WIAW!! I actually documented my eats from last Wednesday instead of Tuesday this time. It's a miracle ;P So this is the real deal people.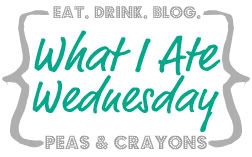 Breakfast
I got a little instagram style goin on
Yogurt bowl, Love Grown granola, cinnamon.
Lunch
Turkey sammy, laughing cow cheese, tomato on Ezekiel bread. I burnt it a bit oops!
OJ to prevent myself from getting sick!
Dinner
Salad, tomatoes, almond encrusted salmon (YUM), brown rice. I lovelovelove fish, so good.
Are you a fish lover or hater?
Favorite granola?
I need ideas for when my love grown is gone!